Lot # 27B
NEW BLUE VIPER 15 HP GAS / DIESEL 4000 PSI PRESSUR ...
21130 Chippendale, Farmington, MN 55024 / Phone: 877-317-3115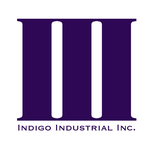 View All Images
NEW BLUE VIPER 15 HP GAS / DIESEL 4000 PSI PRESSURE WASHER HOT WATER
Lot # 27B
Brand New Pressure Washer Diesel Fired Electric Gas Start Engine !

Overview:
Make: Blue Viper
Model: 4000 Series
Type: Hot Water Pressure Washer
Year: 2016
Features/Specifications:
Led Lights W/Switch
15" Inch Wheels
75 FT High Pressure Washer Hose
Battery INCLUDED
Max. Working Pressure: 4,000 PSI
Max. GPM: 3.5 (15 L per minute)
15 HP gasoline engine w/electric start
Diesel burner w/10-gallon fuel tank
Input BTU: 313,650
Electrical: 12 volts
Heavy-duty protective cage W / pneumatic tires

The Pump - The pump is a heavy midrange plunger pump with adjustable pressure (stainless steel plungers and valves with all brass head)
The Coil - Schedule 80 black iron with stainless steel coil wrap (not a cheap Schedule 40)

STANDARD FEATURES
Temperature control
ELECTRIC START with Pull Start Backup
Triplex plunger pump with stainless steel valves and brass manifolds
Direct drive pump system
Adjustable pressure control valve
11 gauge super strength steel skid frame complete with 10 gal. corrosion-free polyethylene fuel tank
Heat efficient coil assembly is schedule 80 pipe with insulated Stainless Steel coil wrap
3/8" high-pressure hose, gun and nozzle selection
Single lance wand with impact resistant gun
Pneumatic tires and roll cage design for easy portability
All nozzle attachments come with quick disconnect system

Dimensions & Weight:
Unit Dimensions: L 44" x W 29" x H 42"
Shipping Weight: 425 lbs

Condition:
New - unused commercial/industrial equipment
Note: Pull start is fully functional
Battery is Included

Shipping 195.00 to Lower 48 From Minneapolis Mn (To Commercial Locations) lower 48
Shipping Insurance Optional 35.00

Pick up is Free Minneapolis (Appointment Required)
INSPECTION
TO BOOK AN INSPECTION TIME PLEASE CONTACT 877-317-3115 EXT 1. Inspections are available 1 day before the auction close, between 8am-3pm. Most items are Pre-crated. We will not Uncrate or open boxed products for assembly or testing.
Unlike Traditional auctions some of our items come with Factory warranty and unless otherwise stated all our items come with DOA.
PICK-UP
If you are planning on picking up your item(s) or arranging your own shipping, you must pay in advance. A pick-up time MUST be scheduled at least 24 hours in advance. Our warehouses are available Monday through Friday, 8AM to 3PM local time for pick-ups. Same day appointments are subject to a $50.00 fee, payable prior to booking. This applies if you call to make your appointment prior to showing up. However, if your pick-up hasn't been scheduled, and YOU SHOW UP AT THE WAREHOUSE FOR YOUR PRODUCT UNANNOUNCED, A $100.00 CHARGE WILL BE APPLIED TO YOUR INVOICE. That must be paid prior to your product being released to you.
If you are sending an employee to pick-up, an "Authorization of Release" form will be required prior to booking your appointment.
LOADING
We assist with loading via forklift ONLY ! We do not provide any physical assistance with loading . You must bring appropriate equipment (trailers / trucks etc.) for removal of items. All loading is at our discretion. Most items are Prepacked for National Shipping. Any garbage left over (either on the ground or in our bins) will be charged at $50.00 fee.
REMOVAL
All items must be shipped or picked up within 10 calendar days. After that, there is a $10/item/day storage fee applied that must be paid prior to the product being released.
Auction Closing:
| | |
| --- | --- |
| Thu, Feb 01, 2018 | 07:00 pm |
Bidding Increments:
Range
Increment
$0.01
-
$75.00
$1.00
$75.01
-
$150.00
$5.00
$150.01
-
$250.00
$10.00
$250.01
-
$500.00
$25.00
$500.01
-
$1,000.00
$50.00
$1,000.01
-
$5,000.00
$75.00
$5,000.01
-
$50,000.00
$100.00
$50,000.01
-
$75,000.00
$250.00
$75,000.01
-
$100,000.00
$500.00
$100,000.01
-
$2,500,000.00
$1,000.00
Buyer's Premium
| | Discounted Buyer's Premium | Regular Buyer's Premium | Cap |
| --- | --- | --- | --- |
| | 10.00% | 13.00% | $3,250.00 |
This a auction is contracted and managed by: Indigo Industrial Inc
Manager: SJ - Stephanie Jins 612-213-9987
This auction is contracted and managed by Indigo Industrial Inc.
Our terms and conditions are subject to change at any time. All items must sell through the auction process, no pre-sales. This is an AUCTION and not a retail purchase. All units are sold as-is, where-is with no warranties written or implied as to the usefulness, condition, or merchantability. We do our best to accurately describe all of our products. Please call if you wish to verify details of the items description. ALL SALES ARE FINAL!
We offer multiple payment options: Credit card (up to $1500.00), wire transfer, and cashier's check. Invoices over $1,500.00 CANNOT be paid via credit card. Cashier's checks can be mailed to the address on the invoice, but must be overnighted as you have 10 calendar days to pay. Please be advised that your bank or credit card company may charge you a wire transfer fee or foreign transaction fee, that is your responsibility (For Customers outside of USA). Payments MUST be received within 10 calendar days of the auction or the bidder will be reported as No-Show.
By placing a bid on this auction, you are agreeing to the auction specific terms listed in addition to K-BID user terms. For auctions contracted and managed by an Independent Affiliate, K-BID Online, Inc. is acting as a venue only and will not be involved in any disputes or issues regarding this auction.
Everything is sold "as is, where is" with no guarantees or warranties. You are responsible for inspecting items prior to purchase. REMOVAL DAY IS NOT INSPECTION DAY! Inspect items prior to bidding!
There is a 13% BUYERS PREMIUM (13% BP) on this auction. All NON-Credit/Debit Card payments MADE IN-FULL (invoiced amount) will receive a 3% Reduction in BUYERS PREMIUM (10% BP).
Applicable Sales Taxes MUST be collected.
At the close of the auction active items will remain open until no bids have been received for three minutes. IMPORTANT NOTE: If the high bidder of an item does NOT acknowledge the purchase, K-BID systems reserves the right to determine how and to whom it will be resold. If we determine that the winning bid was not a bona fide bidder, the item WILL NOT AUTOMATICALLY go to the next second-highest bid.
FET on new SEMI TRUCK TIRES.
Federal Excise Tax is due on all NEW Virgin Tires Semi Truck tires. Fees are LISTED in the bottom of the Listing.
By bidding on our items in the auction, you are agreeing to these terms and conditions.s.
---
This auction is contracted and managed by an independent affiliate. By placing a bid on this auction, you are agreeing to the auction specific terms listed on this page in additions to the K-BID user terms and agreements.
K-BID Online, Inc. (K-BID) is responsible for maintaining the K-BID.com website. K-BID.com serves as the venue used by independent auction companies (Affiliates) to present their online auctions to bidders.
K-BID's role in the auctions listed on K-BID.com is limited to providing the venue for affiliate auctions. Affiliates are not employees, agents, representatives or partners of K-BID Online, Inc. K-BID's knowledge about individual auctions and individual auction transactions is limited to the information appearing on the website.
By placing a bid on K-BID.com, bidders are verifying they are at least 18 years old and acknowledging they understand and will comply with both the K-BID.com website terms and the auction specific terms. Bidders MUST NOT share their password or account information with anyone. Bidders are responsible for bids placed on their account.
Inspection dates/times are available for every auction. Bidders are strongly encouraged to inspect prior to placing bids. Removal day is not inspection day. When an auction ends, and the winning bidder invoice appears on the bidder's dashboard, the bidder is obligated to honor their bid(s).
Every auction item is sold "as is, where is" with no guarantees or warranties. You are responsible for inspecting items prior to purchase.
Bidders are responsible for knowing and complying with auction terms. Failure to comply with removal terms may result in bidding privileges being disabled. Once a bid is placed it cannot be retracted.
Sellers and their agents are prohibited from bidding on their own assets.
Items with a reserve will not be sold unless the reserve price has been met.
At the close of the auction, active items will remain open until no bids have been received for three minutes.
Applicable sales tax will be collected by the affiliate managing the auction.
In the event that bidding rights are terminated due to no-show invoices, bidders MAY be reinstated at the discretion of K-BID only after a penalty fee of 20% of the unpaid invoice(s) and a reinstatement fee of $25.00 has been paid to K-BID and a scanned copy of your driver's license emailed to us. INVOICED ITEMS WILL NOT BE AWARDED. The payment is punitive and meant to deter no-shows. Duplicate bidder accounts will be deactivated when they are determined to exist. If possible and at our discretion, K-BID reserves the right to delete any bid we believe has been placed by a suspect bidder. Any registration that shows up on our fraud detection system may be placed on hold and bids removed until the user is verified. K-BID Online, Inc reserves the right to disallow anybody from bidding on its website. Cases of obvious bidding with no intent to redeem will be referred to appropriate legal authorities.
Affiliates may lower a lot reserve at any time before or after an auction closes. If the reserve is lowered while the auction is in progress, the applicable reserve message will appear below the Next Required Bid information (Reserve Not Met or Reserve Has Been Met); the asset will sell to the high bidder if the lowered reserve amount is met. If the reserve is lowered after the auction closes, the highest bidder at auction close will receive a winning bidder invoice.
Once an auction begins its closing process, outbid notifications will not be sent.
Once a bid is placed it cannot be retracted.
21130 Chippendale
Farmington
MN, 55024

877-317-3115

44.6437960000

,

-93.1334920000



SHIPPING
To serve our customers better, we offer a discounted shipping rate to our customers on their behalf, however, this is an optional service and we reserve the right to relinquish our offer of shipping on behalf of anyone. All products are sold at their respective locations and will be found in their described state if picked up there. Having your item shipped leaves your item open to potential cosmetic damage that we are not responsible for. ALL CLAIMS ARE THE RESPONSIBILITY OF THE BUYER, as we are shipping these products on the buyer's behalf. Any items that are returned to us will be subject to a 90 day claims process and no replacement or refund will be given until the claim is complete. Please be certain that you have given us your correct shipping address as well as a phone number for contact. If your delivery is to a residential address, tailgate service, in need of delivery notification, or incorrect address given (having the shipment re-consigned), there will be an additional fee charged. Any items shipped via UPS do not receive any shipping discounts whatsoever, and full shipping price must be paid for each item that would normally ship UPS. Any items noted as "Ship Only" must be shipped to a US address within the lower 48 states.
We Do offer Canada Shipping please contact for Rates.
The shipping quotes provided in each listing are for shipments to business locations with forklifts. Farms are not considered business locations when it comes to shipping freight. Please see the below additional fees that you may be subject to:

Notification of delivery - applied if you require a guaranteed phone call prior to delivery: $30
Tailgate - applied if you do not have a way to get your product off of the trailer at your location (orders over 150lbs): $60
Residential delivery - applied if shipment is made to a residential address/non-business (this includes farms, homes, and rural locations): $35
We DO NOT offer shipping to terminal.
If you are arranging your own shipment, a $25 fee will be charged.