Lot # 187
Jim Shore "The Lord's Prayer" Lord's Prayer Angel ...
2105 Central Ave NW, East Grand Forks, MN 56721 / Phone: 701-746-1378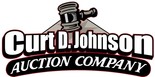 View All Images
Jim Shore "The Lord's Prayer" Lord's Prayer Angel Figurine
Lot # 187
Jim Shore "The Lord's Prayer" Lord's Prayer Angel Figurine

ALTHOUGH WE POST OUR WAREHOUSE STORE HOURS AND MOST OFTEN DURING THOSE TIMES THERE IS SOMEONE SETTING UP ANOTHER AUCTION PLEASE CALL AHEAD TO MAKE SURE WE ARE THERE.
WAREHOUSE STORE HOURS: Monday- Wednesday Closed Thursday- Saturday 10:00AM- 6:00PM SUNDAY CLOSED-
Please call to make arrangements for Alternative Pickup/Removal day/time. Items must be Paid for on the scheduled Payment/Pickup/Removal Day
We accept cash, personal checks, and cashier checks. We will also accept all major credit cards up to $3,000.00. CASHIER CHECK(funds verified by auctioneer) OR WIRE TRANSFER REQUIRED FOR TRANSACTIONS OVER $3,000.00 ~See Our Terms For Shipping in the instructions above under the "Shipping" tab.~
Contact Trent at 218-791-3112 for questions regarding payment or logistics.
This auction will take place at our warehouse located at 2105 Central Ave. NW East Grand Forks, MN (West of Northland Technical College). Inspection/viewing as well as payment and pickup will take place at this location.
*Items not PAID IN FULL and PICKED UP on the scheduled date will result in winning bidder being marked as "NO SHOW". All Paid In Full Items- MUST be picked up in 7 days or they will be forfeited with no refund, re-stocked and then resold.
Inspection:
| | |
| --- | --- |
| Thu, Jun 06, 2019 | 10:00 am - 06:00 pm |
| Fri, Jun 07, 2019 | 10:00 am - 06:00 pm |
Auction Closing:
| | |
| --- | --- |
| Tue, Jun 11, 2019 | 07:30 pm |
Removal:
| | |
| --- | --- |
| Thu, Jun 13, 2019 | 10:00 am - 06:00 pm |
| Fri, Jun 14, 2019 | 10:00 am - 06:00 pm |
| Sat, Jun 15, 2019 | 10:00 am - 02:00 pm |
Bidding Increments:
Range
Increment
$0.01
-
$75.00
$1.00
$75.01
-
$150.00
$5.00
$150.01
-
$250.00
$10.00
$250.01
-
$500.00
$25.00
$500.01
-
$1,000.00
$50.00
$1,000.01
-
$5,000.00
$75.00
$5,000.01
-
$50,000.00
$100.00
$50,000.01
-
$75,000.00
$250.00
$75,000.01
-
$100,000.00
$500.00
$100,000.01
-
$2,500,000.00
$1,000.00
Buyer's Premium
| Hammer Price Tier | Buyer's Premium | Cap |
| --- | --- | --- |
| $0.00 - $4,999.99 | 13.00% | |
| $5,000.00 - infinity | 10.00% | $1,000.00 |
This a auction is contracted and managed by: Curt D. Johnson Auction Company
Manager: Todd Adams
This auction is contracted and managed by Curt D. Johnson Auction Company of Grand Forks, ND - East Grand Forks, MN
Winning Bidder(s) must load out their own items during Removal. Win
ning bidder(s) must have the proper number of helpers required to lift, move, and load their own items. The proper pickup truck, trailers, hand trucks, and tools must be brought by winning bidder(s). We regret we or our employees cannot assist in loading up your items for liability and injury concerns as well as accidental damage to items in the process.
This affiliate accepts Cash, Checks, Bank Drafts, Cashier's Check, Money Orders, Visa and MasterCard. Credit Cards are accepted up to $3,000.00 and Wire Transfers are required for payment of items over this amount.
All items must be paid for on the day/date scheduled for removal or winning bidder will lose bidding privileges.
ITEMS PAID FOR AND ARRANGEMENTS MADE TO "HOLD" MUST BE PICKED UP IN 10 DAYS OR ITEMS WILL BE FORFEITED, RE-STOCKED, AND RE-SOLD WITH NO ADDITIONAL NOTICE FROM THIS AUCTION COMPANY.
---
This auction is contracted and managed by an independent affiliate. By placing a bid on this auction, you are agreeing to the auction specific terms listed on this page in additions to the K-BID user terms and agreements.
K-BID Online, Inc. (K-BID) is responsible for maintaining the K-BID.com website. K-BID.com serves as the venue used by independent auction companies (Affiliates) to present their online auctions to bidders.
K-BID's role in the auctions listed on K-BID.com is limited to providing the venue for affiliate auctions. Affiliates are not employees, agents, representatives or partners of K-BID Online, Inc. K-BID's knowledge about individual auctions and individual auction transactions is limited to the information appearing on the website.
By placing a bid on K-BID.com, bidders are verifying they are at least 18 years old and acknowledging they understand and will comply with both the K-BID.com website terms and the auction specific terms. Bidders MUST NOT share their password or account information with anyone. Bidders are responsible for bids placed on their account.
Inspection dates/times are available for every auction. Bidders are strongly encouraged to inspect prior to placing bids. Removal day is not inspection day. When an auction ends, and the winning bidder invoice appears on the bidder's dashboard, the bidder is obligated to honor their bid(s).
Every auction item is sold "as is, where is" with no guarantees or warranties. You are responsible for inspecting items prior to purchase.
Bidders are responsible for knowing and complying with auction terms. Failure to comply with removal terms may result in bidding privileges being disabled. Once a bid is placed it cannot be retracted.
Sellers and their agents are prohibited from bidding on their own assets.
Items with a reserve will not be sold unless the reserve price has been met.
At the close of the auction, active items will remain open until no bids have been received for three minutes.
Applicable sales tax will be collected by the affiliate managing the auction.
In the event that bidding rights are terminated due to no-show invoices, bidders MAY be reinstated at the discretion of K-BID only after a penalty fee of 20% of the unpaid invoice(s) and a reinstatement fee of $25.00 has been paid to K-BID and a scanned copy of your driver's license emailed to us. INVOICED ITEMS WILL NOT BE AWARDED. The payment is punitive and meant to deter no-shows. Duplicate bidder accounts will be deactivated when they are determined to exist. If possible and at our discretion, K-BID reserves the right to delete any bid we believe has been placed by a suspect bidder. Any registration that shows up on our fraud detection system may be placed on hold and bids removed until the user is verified. K-BID Online, Inc reserves the right to disallow anybody from bidding on its website. Cases of obvious bidding with no intent to redeem will be referred to appropriate legal authorities.
Affiliates may lower a lot reserve at any time before or after an auction closes. If the reserve is lowered while the auction is in progress, the applicable reserve message will appear below the Next Required Bid information (Reserve Not Met or Reserve Has Been Met); the asset will sell to the high bidder if the lowered reserve amount is met. If the reserve is lowered after the auction closes, the highest bidder at auction close will receive a winning bidder invoice.
Once an auction begins its closing process, outbid notifications will not be sent.
Once a bid is placed it cannot be retracted.
2105 Central Ave NW
East Grand Forks
MN, 56721

701-746-1378

47.9471630000

,

-97.0217141000



WE SHIP MOST ITEMS UNLESS OTHERWISE NOTED IN THE LOT DESCRIPTION.
*ALLOW UP TO 7-10 BUSINESS DAYS FOR SHIPPING FROM REMOVAL DATE. WE SHIP VIA SPEEDEE DELIVERY WHICH SERVES ND, SD, NEBR. MN, WI,IL. OUTSIDE OF THE SPEEDEE SERVICE AREA LARGE/HEAVY ITEMS ARE VERY EXPENSIVE TO SHIP VIA USPS, FEDEX, UPS
*2 DAY DELIVERY FROM THE REMOVAL DATE CAN BE ARRANGED FOR AN ADDITIONAL CHARGE OF $10.00 IN ADDITION TO THE $5.00 PACKAGE AND HANDLING FEE.
We charge a Packaging/Handling fee of $5.00 per box (Not Lot) plus Shipping/Postage costs that apply and we ship via Speedy Delivery . ADDITIONAL CHARGES MAY APPLY FOR OR OVERSIZE ITEMS REQUIRING ADDITIONAL PACKAGING MATERIALS OR FOR PALLET CHARGES.
Note: FOR ESTATE SALES, BUSINESS LIQUIDATIONS, AND/OR RETRIEVAL FROM AN OFFSITE AUCTION ADDITIONAL RETRIEVAL FEES TO HANDLE AND TRANSPORT TO OUR WAREHOUSE WILL BE ASSESSED AT A MINIMUM OF $25.00 OR MORE DEPENDING UPON THE NUMBER OF LOTS AND AMOUNT TO BE RETRIEVED.
*Customer may choose to have shipment via UPS Ground or FEDEX Ground with $5.00 per box PACKAGING AND HANDLING fee plus SHIPPING CHARGES that apply. LARGE AND/OR HEAVY ITEMS WILL BE VERY EXPENSIVE TO SHIP-