Lot # 1516
8801 LYNDALE AVE SO., Minneapolis, MN 55420 / Phone: 952-920-8922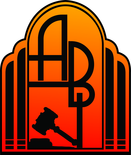 View All Images
Item has been halted.
Lot # 1516
This item has been halted from the auction as it will still be in use. We apologize for the inconvenience.
Bridgeport vertical boring mill with rapid reverse. 2 HP, 3 phase, 208 V, 20 A. Includes Heidenhain PGM246119-07 digital readout system and tooling as shown. Also includes upgraded safety accessories which consist of an installed safety shield and an emergency stop button. ITEM IS IN GOOD WORKING ORDER AND WAS PROFESSIONALLY DISCONNECTED AND MOVED TO ITS CURRENT LOCATION.
PROFESSIONAL REMOVAL OF THIS ITEM IS REQUIRED.

Quickway Rigging will charge $700.00 bucks per machine to pick it up and load it on their truck and deliver it to your location. The delivery fee is extra. If you buy more than one machine they may be able to give you a better price for loading. If you are seriously considering buying this machine and would want to use Quickway to handle this for you, call them today and book the service. They are extremely busy right now and need a lot of advance notice. If you do not win the machine you can cancel the service with no penalty. Call Joe to book the service or get more information. His cell number is 763-226-8752.
R&R Machinery Moving will load the items onto your vehicle for you. The charge for the VBM's is $250.00 per machine, the CNC machine is $350.00. Call Brian Bester at 612-770-2598. You can book the service now and cancel if you do not win the bid. There will be no penalty for canceling the the service. Please do not wait until the last minute to book the riggers-do it now. Their schedule may be full and then everyone is in a bad situation.
PROFESSIONAL REMOVAL OF THIS MACHINERY IS REQUIRED.
THE BUYERS OF THESE ITEMS ARE 100% RESPONSIBLE FOR THEIR REMOVAL. THE SCHOOLS IS REQUIRING TRAINED PROFESSIONALS REMOVE THIS EQUIPMENT FROM THE SCHOOL. SO PLEASE, DO NOT BUY ANY OF THESE ITEMS IF YOU CAN NOT SEND PROFESSIONAL MATERIAL HANDLERS TO REMOVE THESE ITEMS FOR YOU. IF THE SCHOOL FEELS THAT YOUR METHOD OF REMOVAL IS NOT ACCEPTABLE, THEY WILL NOT ALLOW YOU TO ATTEMPT LOADING AND A REFUND WILL NOT BE GIVEN. PLEASE INSPECT OR CALL WITH QUESTIONS SO YOU KNOW WHAT NEEDS TO BE DONE TO GET THESE ITEMS OUT OF THE BUILDING. DON'T BE UNPREPARED.
Auction Closing:
| | |
| --- | --- |
| Tue, Aug 13, 2019 | 07:20 pm |
Removal:
| | |
| --- | --- |
| Fri, Aug 16, 2019 | 09:00 am - 02:00 pm |
Bidding Increments:
Range
Increment
$0.01
-
$75.00
$1.00
$75.01
-
$150.00
$5.00
$150.01
-
$250.00
$10.00
$250.01
-
$500.00
$25.00
$500.01
-
$1,000.00
$50.00
$1,000.01
-
$5,000.00
$75.00
$5,000.01
-
$50,000.00
$100.00
$50,000.01
-
$75,000.00
$250.00
$75,000.01
-
$100,000.00
$500.00
$100,000.01
-
$2,500,000.00
$1,000.00
Buyer's Premium
| Hammer Price Tier | Buyer's Premium | Cap |
| --- | --- | --- |
| $0.00 - $4,999.99 | 13.00% | |
| $5,000.00 - infinity | 10.00% | $1,000.00 |
This a auction is contracted and managed by: Auctions for Business & Industry
Manager: Michelle Williams
This auction is contracted and managed by ABI - Auctions for Business & Industry. .
We do not take personal or business checks. We take visa and master card for up to $3,000.00. Wire transfers and cash are always welcome. For purchases over $3000.00 a wire transfer, Cashier Check or cash are the best way to go. A Cashier Check must be made out to ABI
FOR ONLINE PAYMENTS WE TAKE VISA AND MASTERCARD ONLY.
---
This auction is contracted and managed by an independent affiliate. By placing a bid on this auction, you are agreeing to the auction specific terms listed on this page in additions to the K-BID user terms and agreements.
K-BID Online, Inc. (K-BID) is responsible for maintaining the K-BID.com website. K-BID.com serves as the venue used by independent auction companies (Affiliates) to present their online auctions to bidders.
K-BID's role in the auctions listed on K-BID.com is limited to providing the venue for affiliate auctions. Affiliates are not employees, agents, representatives or partners of K-BID Online, Inc. K-BID's knowledge about individual auctions and individual auction transactions is limited to the information appearing on the website.
By placing a bid on K-BID.com, bidders are verifying they are at least 18 years old and acknowledging they understand and will comply with both the K-BID.com website terms and the auction specific terms. Bidders MUST NOT share their password or account information with anyone. Bidders are responsible for bids placed on their account.
Inspection dates/times are available for every auction. Bidders are strongly encouraged to inspect prior to placing bids. Removal day is not inspection day. When an auction ends, and the winning bidder invoice appears on the bidder's dashboard, the bidder is obligated to honor their bid(s).
Every auction item is sold "as is, where is" with no guarantees or warranties. You are responsible for inspecting items prior to purchase.
Bidders are responsible for knowing and complying with auction terms. Failure to comply with removal terms may result in bidding privileges being disabled. Once a bid is placed it cannot be retracted.
Sellers and their agents are prohibited from bidding on their own assets.
Items with a reserve will not be sold unless the reserve price has been met.
At the close of the auction, active items will remain open until no bids have been received for three minutes.
Applicable sales tax will be collected by the affiliate managing the auction.
In the event that bidding rights are terminated due to no-show invoices, bidders MAY be reinstated at the discretion of K-BID only after a penalty fee of 20% of the unpaid invoice(s) and a reinstatement fee of $25.00 has been paid to K-BID and a scanned copy of your driver's license emailed to us. INVOICED ITEMS WILL NOT BE AWARDED. The payment is punitive and meant to deter no-shows. Duplicate bidder accounts will be deactivated when they are determined to exist. If possible and at our discretion, K-BID reserves the right to delete any bid we believe has been placed by a suspect bidder. Any registration that shows up on our fraud detection system may be placed on hold and bids removed until the user is verified. K-BID Online, Inc reserves the right to disallow anybody from bidding on its website. Cases of obvious bidding with no intent to redeem will be referred to appropriate legal authorities.
Affiliates may lower a lot reserve at any time before or after an auction closes. If the reserve is lowered while the auction is in progress, the applicable reserve message will appear below the Next Required Bid information (Reserve Not Met or Reserve Has Been Met); the asset will sell to the high bidder if the lowered reserve amount is met. If the reserve is lowered after the auction closes, the highest bidder at auction close will receive a winning bidder invoice.
Once an auction begins its closing process, outbid notifications will not be sent.
Once a bid is placed it cannot be retracted.
8801 LYNDALE AVE SO.
Minneapolis
MN, 55420

952-920-8922

44.8440170000

,

-93.2874290000



WE DO NOT HOLD MERCHANDISE AND WE DO NOT SHIP!