Lot # 1
1500 Marshall Avenue, Saint Paul, MN 55104 / Phone: 651-645-5072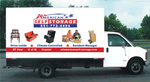 View All Images
All American Storage Units, Live Auction!!
Lot # 1
Live Auction of Storage Units that Are in Arrears. Assets 2 Cash has been contracted to sell the contents of the individual units at Public Auction. This is a part of the Collection Process. The Storage Facility has Properly Notified the Renters and Advertised the Sale as required by Minnesota State Statute. Please Contact the Storage Facility the Day of the Sale to Confirm the Number of Units Available at Auction that Evening.

Marshall All American Self Storage 651-645-5072
Inspection:
| | |
| --- | --- |
| Mon, Aug 14, 2017 | 05:45 pm - 06:00 pm |
Auction Closing:
| | |
| --- | --- |
| Mon, Aug 14, 2017 | 06:00 pm |
Removal:
| | |
| --- | --- |
| Tue, Aug 15, 2017 09:00 am thru | Thu, Aug 17, 2017 06:30 pm |
Bidding Increments:
Range
Increment
$0.01
-
$75.00
$1.00
$75.01
-
$150.00
$5.00
$150.01
-
$250.00
$10.00
$250.01
-
$500.00
$25.00
$500.01
-
$1,000.00
$50.00
$1,000.01
-
$5,000.00
$75.00
$5,000.01
-
$50,000.00
$100.00
$50,000.01
-
$75,000.00
$250.00
$75,000.01
-
$100,000.00
$500.00
$100,000.01
-
$2,500,000.00
$1,000.00
Terms:

1. Cash ONLY!

2. Bidder Registration starts at 5:45 at the Sale Location.

3. No Early Preview will be allowed.

4. The Units will be previewed as a Group as the Units are opened by the Facility representative.

5. The Contents of the Units are Not inventoried or sorted By A2C or Storage Facility Personnel.

6. Terms and Conditions of the Sale will be Verbally Reviewed by Auctioneer Prior to Bidding.

7. The Onsite Verbal Terms and Conditions supersede these written Terms in the Case of a Discrepancy.

8. AUCTION WILL START AT 6:00 pm

9. The Buyers have 48 Hours to Clear the Unit.

10. Nothing is Allowed to be Disposed of at the Storage Facility.

11. Buyer is Responsible for the Neat Removal and Loading of the ALL Items.

12. Please bring Help, Tools and the Proper size equipment or Vehicle to Haul your items.

Cash ONLY!
---
K-BID Online, Inc. (K-BID) is responsible for maintaining the K-BID.com website. K-BID.com serves as the venue used by independent auction companies (Affiliates) to present their online auctions to bidders.
K-BID's role in the auctions listed on K-BID.com is limited to providing the venue for affiliate auctions. Affiliates are not employees, agents, representatives or partners of K-BID Online, Inc. K-BID's knowledge about individual auctions and individual auction transactions is limited to the information appearing on the website.
By placing a bid on K-BID.com, bidders are verifying they are at least 18 years old and acknowledging they understand and will comply with both the K-BID.com website terms and the auction specific terms. Bidders MUST NOT share their password or account information with anyone. Bidders are responsible for bids placed on their account.
In the event that bidding rights are terminated due to no-show invoices, bidders MAY be reinstated at the discretion of K-BID only after a penalty fee of 20% of the unpaid invoice(s) and a reinstatement fee of $25.00 has been paid to K-BID and a scanned copy of your driver's license emailed to us. INVOICED ITEMS WILL NOT BE AWARDED. The payment is punitive and meant to deter no-shows. Duplicate bidder accounts will be deactivated when they are determined to exist. If possible and at our discretion K-BID reserves the right to delete any bid we believe has been place by a suspect bidder. Any registration that shows up on our fraud detection system may be placed on hold and bids removed until user is verified . K-BID Online, Inc reserves the right to disallow anybody from bidding on its web site. Cases of obvious bidding with no intent to redeem will be referred to appropriate legal authorities.
Affiliates may lower a lot reserve at any time before or after an auction closes. If the reserve is lowered while the auction is in progress, the applicable reserve message will appear below the Next Required Bid information (Reserve Not Met or Reserve Has Been Met); the asset will sell to the high bidder if the lowered reserve amount is met. If the reserve is lowered after the auction closes, the highest bidder at auction close will receive a winning bidder invoice.
Once an auction begins its closing process, outbid notifications will not be sent.
1500 Marshall Avenue
Saint Paul
MN, 55104

651-645-5072

44.9482681000

,

-93.1643884000



If you need shipping for your items, it is the buyer's responsibility to secure the shipping for their items. A2C does not have the ability to ship items from this location. Thank you!