Lot # 16
JOE MAUER - AUTOGRAPHED 11 X 14 PHOTO - OBTAIN ...
6760 Highway 10 NW, Ramsey, MN 55303 / Phone: 763-427-0392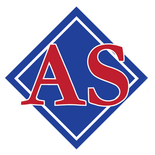 View All Images
JOE MAUER - AUTOGRAPHED 11 X 14 PHOTO - OBTAINED AT MN TWINS FEST 2017!
Lot # 16
JOE MAUER - AUTOGRAPHED 11 X 14 PHOTO - OBTAINED AT MN TWINS FEST 2017!

I WILL 100% GUARANTEE ALL OF MY AUTOGRAPHED ITEMS TO BE AUTHENTIC! (30 DAY) FULL MONEY BACK GUARANTEE!
IF THE HIGH BIDDER CHOOSES TO HAVE ANY OF THE ITEMS AUTHENTICATED BY PSA - PROFESSIONAL SPORTS AUTHENTICATOR - AND THE ITEM(S) COME BACK "NOT AUTHENTIC" - I WILL FULLY REFUND THEM ALL OF THERE MONEY FOR THE ITEM(S) AND THE COST TO HAVE THE ITEM AUTHENTICATED! IT MUST BE DONE BY PSA AND ONLY PSA AS THEY HAVE THE HIGEST RATING FOR AUTOGRAPHED AUTHENTICATION! YOU HAVE 30 DAYS FROM PURCHASE DATE IF YOU CHOOSE TO.
If you have any questions regarding the items in this auction please contact us at the following:
Monday - Friday / 9:00 a.m. - 6:00 p.m.
612-298-5790 (Matt Cell)
763-427-0392 (Shop / Matt ) PREFERRED NUMBER
Removal Times
2 Days NOW
Thursday : 9AM - 5PM
Friday : 9AM - 5PM
Inspection:
| | |
| --- | --- |
| Wed, Oct 18, 2017 | 09:00 am - 05:00 pm |
Auction Closing:
| | |
| --- | --- |
| Wed, Oct 18, 2017 | 08:00 pm |
Removal:
| | |
| --- | --- |
| Thu, Oct 19, 2017 | 09:00 am - 05:00 pm |
| Fri, Oct 20, 2017 | 09:00 am - 05:00 pm |
Bidding Increments:
Range
Increment
$0.01
-
$75.00
$1.00
$75.01
-
$150.00
$5.00
$150.01
-
$250.00
$10.00
$250.01
-
$500.00
$25.00
$500.01
-
$1,000.00
$50.00
$1,000.01
-
$5,000.00
$75.00
$5,000.01
-
$50,000.00
$100.00
$50,000.01
-
$75,000.00
$250.00
$75,000.01
-
$100,000.00
$500.00
$100,000.01
-
$2,500,000.00
$1,000.00
CASH, CASHIERS CHECK, CREDIT CARDS,
NO PERSONAL CHECKS!!
If you get a cashier's check it must be made out to (American Specialties) We will not accept any others.
This auction is contracted and managed by "American Specialties" By placing a bid on this auction you are agreeing to the auction specific terms listed below in addition to K-BID user terms. For auctions contracted and managed by an Independent Affiliate, K-BID Online, Inc. is acting as a venue only and will not be involved in any disputes or issues regarding this auction. Everything is sold "as is, where is" with no guarantees or warranties. You are responsible for inspecting items prior to purchase. There is a 13% BUYERS PREMIUM (13% BP) on this auction. All NON-Credit/Debit Card payments MADE IN-FULL (invoiced amount) will receive a 3% Reduction in BUYERS PREMIUM (10% BP). Applicable Minnesota Sales Tax will be collected. At the close of the auction active items will remain open until no bids have been received for three minutes. IMPORTANT NOTE: If the high bidder of an item does NOT acknowledge the purchase, K-BID systems reserves the right to determine how and to whom it will be resold. If we determine that the winning bid was not a bona fide bidder, the item WILL NOT AUTOMATICALLY go to the next second-highest bid.
---
K-BID Online, Inc. (K-BID) is responsible for maintaining the K-BID.com website. K-BID.com serves as the venue used by independent auction companies (Affiliates) to present their online auctions to bidders.
K-BID's role in the auctions listed on K-BID.com is limited to providing the venue for affiliate auctions. Affiliates are not employees, agents, representatives or partners of K-BID Online, Inc. K-BID's knowledge about individual auctions and individual auction transactions is limited to the information appearing on the website.
By placing a bid on K-BID.com, bidders are verifying they are at least 18 years old and acknowledging they understand and will comply with both the K-BID.com website terms and the auction specific terms. Bidders MUST NOT share their password or account information with anyone. Bidders are responsible for bids placed on their account.
In the event that bidding rights are terminated due to no-show invoices, bidders MAY be reinstated at the discretion of K-BID only after a penalty fee of 20% of the unpaid invoice(s) and a reinstatement fee of $25.00 has been paid to K-BID and a scanned copy of your driver's license emailed to us. INVOICED ITEMS WILL NOT BE AWARDED. The payment is punitive and meant to deter no-shows. Duplicate bidder accounts will be deactivated when they are determined to exist. If possible and at our discretion K-BID reserves the right to delete any bid we believe has been place by a suspect bidder. Any registration that shows up on our fraud detection system may be placed on hold and bids removed until user is verified . K-BID Online, Inc reserves the right to disallow anybody from bidding on its web site. Cases of obvious bidding with no intent to redeem will be referred to appropriate legal authorities.
Affiliates may lower a lot reserve at any time before or after an auction closes. If the reserve is lowered while the auction is in progress, the applicable reserve message will appear below the Next Required Bid information (Reserve Not Met or Reserve Has Been Met); the asset will sell to the high bidder if the lowered reserve amount is met. If the reserve is lowered after the auction closes, the highest bidder at auction close will receive a winning bidder invoice.
Once an auction begins its closing process, outbid notifications will not be sent.
6760 Highway 10 NW
Ramsey
MN, 55303

763-427-0392

45.2226300000

,

-93.4393200000



SHIPPING IS AVAILABLE ON MOST ITEMS, CONTACT MATT FOR QUESTIONS.