Lot # 2
How a Real Estate Auction Works???? Explaining th ...
990 1st Street Northwest, New Brighton, MN 55112 / Phone: 612-384-8592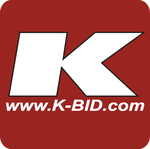 View All Images
How a Real Estate Auction Works???? Explaining the Myths and Misconceptions!!!
Lot # 2
How a Real Estate Auction Works???? Misconceptions:
Misconception #1: I have to be a Cash Buyer to Buy a Property at Auction.
False.
Auction Reality:
Bidding Establish the Purchase Price. The Winning Bidder Signs the Auction Real Estate Broker Prepared Purchase Agreement. (PA)
Title company is sent PA and a Closing is Scheduled. Seller Sends title Info to Same Title Company.
The Down Payment is Made when the PA is Signed and the Broker Deposits the Payment in his Real Estate Trust Account.
The Buyer CAN pay Cash or Arrange Financing (Mortgage) with a reputable Financial Entity.
Misconception #2: Real Estate Auctions are a "New Sales Gimmick" in Selling Real Estate.
False.
Licensed Real Estate Professional are the New Kid in the Game.

Real Estate Agent and Broker Licensing Started around 1920.
Auction Reality:

The Roman Empire was Sold at Auction approximately 2000 years ago.
Banks and Home Owners used Auction Method to sell their Real Property for 100's of Years.
Misconception #3: I need a Real Estate Agent to Buy a Home at Auction.
FALSE.
A Real Estate Agent is required when dealing with properties listed with a another Real Estate Entity.
They Require a Buyer to be Represented by a Licensed Real Estate Agent.
A Buyer's Real Estate Agent Helps Narrow the Search, Set up Home Tour Appointments and Writes Up the Offers in Homes You Like
Auction Reality:
A Real Estate Auction is Driven by the Licensed Auctioneer.
The Preview Dates are Scheduled and Published with the Auction.
The Auctioneer is Mandated to hire a Licensed Broker or Licensed Attorney to Complete the Purchase Agreement.
The Broker or Attorney complete and explain the PA with the Winning Bidders.
The bidding on the Property at Public Auction is the Offer/Acceptance Process.
The Home Owner is offering the property and the Highest Acceptable Bid is the Final Offer.
The Closing Costs of the Real Property Title will be Paid By The Buyer.
The Minnesota Standard Purchase Agreement will be Completed by A2C's Broker, Presented to Winning bidder, Explained and Signed with the A2C Licensed Broker per Real Estate Auction Statutes.
The Winning Bidder will Be Expected to meet with the Auction Real Estate Broker to sign the Purchase Agreement and Deliver $10,000.00 Cashier's Check Down Payment. Down Payment will be retained in Broker's Trust Account and credited at closing.
Seller Can Close Quickly if Buyer is Cash Buyer. Would like to Close within 45 days if Buyer Financing is required.
Inspection:
| | |
| --- | --- |
| Sun, Aug 05, 2018 | 03:00 pm - 05:30 pm |
| Thu, Aug 16, 2018 | 03:00 pm - 05:00 pm |
| Sun, Aug 19, 2018 | 01:00 pm - 03:00 pm |
| Wed, Aug 22, 2018 | 03:00 pm - 05:00 pm |
| Mon, Aug 27, 2018 | 12:00 pm - 02:30 pm |
Auction Closing:
| | |
| --- | --- |
| Mon, Aug 27, 2018 | 05:30 pm |
Bidding Increments:
Range
Increment
$0.01
-
$75.00
$1.00
$75.01
-
$150.00
$5.00
$150.01
-
$250.00
$10.00
$250.01
-
$500.00
$25.00
$500.01
-
$1,000.00
$50.00
$1,000.01
-
$5,000.00
$75.00
$5,000.01
-
$50,000.00
$100.00
$50,000.01
-
$75,000.00
$250.00
$75,000.01
-
$100,000.00
$500.00
$100,000.01
-
$2,500,000.00
$1,000.00
This a auction is contracted and managed by: A2C
Manager: Matt Johnson
This auction is contracted and managed by Assets2Cash. A2C Enterprises, LLC, MN Dealer #38249, is the Dealer of Record for titled items in this sale.
This property is selling with a reserve and is subject to seller confirmation.
Payment Types Accepted: Certified funds up to $10,000.00. Wire Transfer for any invoice over $10,000.00.
All Payments should be Payable to A2C Auctions and made on the Pick Up day.
Credit cards not accepted.
Please Do Not Bid if you cannot make Arrangements to close in 45 Days.
Only A2C Staff Accompanied Previews will be allowed.
The Only Preview time available is Displayed at the Bottom of each Bid Page for the Auction
An A2C Representative Must Be Present for Preview.
A $40.00 Trip Charge will be Added to any Invoice that Requires a Staff Member to Return to the Sale Site Before or after the Preview Times.
As with all K-BID.com Auctions, The Buyer is responsible Inspecting All items prior to Bidding.
---
This auction is contracted and managed by an independent affiliate. By placing a bid on this auction, you are agreeing to the auction specific terms listed on this page in additions to the K-BID user terms and agreements.
K-BID Online, Inc. (K-BID) is responsible for maintaining the K-BID.com website. K-BID.com serves as the venue used by independent auction companies (Affiliates) to present their online auctions to bidders.
K-BID's role in the auctions listed on K-BID.com is limited to providing the venue for affiliate auctions. Affiliates are not employees, agents, representatives or partners of K-BID Online, Inc. K-BID's knowledge about individual auctions and individual auction transactions is limited to the information appearing on the website.
By placing a bid on K-BID.com, bidders are verifying they are at least 18 years old and acknowledging they understand and will comply with both the K-BID.com website terms and the auction specific terms. Bidders MUST NOT share their password or account information with anyone. Bidders are responsible for bids placed on their account.
Inspection dates/times are available for every auction. Bidders are strongly encouraged to inspect prior to placing bids. Removal day is not inspection day. When an auction ends, and the winning bidder invoice appears on the bidder's dashboard, the bidder is obligated to honor their bid(s).
Every auction item is sold "as is, where is" with no guarantees or warranties. You are responsible for inspecting items prior to purchase.
Bidders are responsible for knowing and complying with auction terms. Failure to comply with removal terms may result in bidding privileges being disabled. Once a bid is placed it cannot be retracted.
Sellers and their agents are prohibited from bidding on their own assets.
Items with a reserve will not be sold unless the reserve price has been met.
At the close of the auction, active items will remain open until no bids have been received for three minutes.
Applicable sales tax will be collected by the affiliate managing the auction.
In the event that bidding rights are terminated due to no-show invoices, bidders MAY be reinstated at the discretion of K-BID only after a penalty fee of 20% of the unpaid invoice(s) and a reinstatement fee of $25.00 has been paid to K-BID and a scanned copy of your driver's license emailed to us. INVOICED ITEMS WILL NOT BE AWARDED. The payment is punitive and meant to deter no-shows. Duplicate bidder accounts will be deactivated when they are determined to exist. If possible and at our discretion, K-BID reserves the right to delete any bid we believe has been placed by a suspect bidder. Any registration that shows up on our fraud detection system may be placed on hold and bids removed until the user is verified. K-BID Online, Inc reserves the right to disallow anybody from bidding on its website. Cases of obvious bidding with no intent to redeem will be referred to appropriate legal authorities.
Affiliates may lower a lot reserve at any time before or after an auction closes. If the reserve is lowered while the auction is in progress, the applicable reserve message will appear below the Next Required Bid information (Reserve Not Met or Reserve Has Been Met); the asset will sell to the high bidder if the lowered reserve amount is met. If the reserve is lowered after the auction closes, the highest bidder at auction close will receive a winning bidder invoice.
Once an auction begins its closing process, outbid notifications will not be sent.
Once a bid is placed it cannot be retracted.
990 1st Street Northwest
New Brighton
MN, 55112

612-384-8592

45.0513961000

,

-93.2002144000



We Cannot Ship A House1!! Thank you!