~~SHIPPING SPEE DEE!~~ LAKE HOME LIQUIDATION #2! Propellers, Water Fun, Marine, Interstate Batteries, BRAND NEW CLOTHING for all! Modern & Antique Furniture, Rugs, Decor, Pet, Outdoor & MORE! ~CHRISTMAS GIFT HQ!!~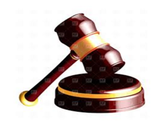 Resold Auction Services
Auction Location: 2028 2nd Street, Lake Park, MN 56554 / Phone: 218-585-8600

Household, Estate & Personal Property, Vehicles & Marine , Sporting Goods & Hobbies
SHIPPING SPEE DEE! LAKE HOME LIQUIDATION #2! Propellers, Water Fun, Marine, Pet, Outdoor, BRAND NEW CLOTHING for all! Modern & Antique Furniture, Rugs, Decor & MORE!
BIG NEWS: RESOLD AUCTIONS IS NOW "NUMBER 1" IN GOOGLE FOR ONLINE AUCTIONS IN MINNESOTA!!!!
PLEASE ADHERE TO PICK UP DAY SCHEDULE! CALL TO SHIP DURING PICK UP TIMES ALSO. We are processing up to 12 auctions during any given time frame.
Pick up days are Thursday & Friday, Dececmber 5 & 6, from 9 am. to 7 pm. in Lake Park right on main street. Yes, 20 hours for your convenience, so please make it work out in your schedule! Come to the white front door.
Combine this auction with the one from Monday night (12-2-19) for convenient pickup and shipping. Check that one out for sure!
Check out our other auction ending Monday Dec. 16. It's BIG!
Please, review all the pictures. Measurements are either given in the description or shown in the pictures. Any imperfections will be shown or noted.
Shipping as usual to anywhere. Spee Dee is our shipper of choice to MN ND SD IA WI IL NE. Rates are very reasonable. Example: 24 pounds to Minneapolis area is $9.96. Only a $5.00 packaging and handling cost per shipment. If you want to ship please call us on Wednesday or Thursday during pick up hours. We ship internationally to every continent.
Next auctions up include: 1. Mixed sellers. 2. Beauty Salon liquidation. 3. Auto/truck auction.
We are accepting Spring 2020 reservations. We have 8 sellers lined up so far. Emergency fall selling situations can be handled on a case by case basis.
WHY SELL WITH RESOLD AUCTIONS? More Pictures, Better Descriptions, Shipping Worldwide, 20 hour pickup window, Pick up at your door, Free Advertising, Established following of Buyers (over 300 attendees each auction), Friendly People! We do it better!
Search Results
| | |
| --- | --- |
| Showing 1 to 37 of 37 items | |
---
We are cleverly located in Lake Park, MN 30 minutes east of Fargo, ND and 12 miles west of Detroit Lakes MN on US HWY 10. Go north at THE stop light at Casey's for one half mile to downtown. We are located in the second block on the west side of the street. The order of buildings is Jeff's Foods, Historical Society, City Center, Lake Park Cafe, US, - RESOLD AUCTIONS on the corner, across from the Post Office. Our Main Street is 2nd Street - the one you turned on to.
We love what we do and we hope it shows! Our Motto: Minimum Hassle - Maximum Results!
Resold Auctions - Like us on Facebook!
Auction Closing:
| | |
| --- | --- |
| Tue, Dec 03, 2019 | 06:40 pm |
Removal:
| | |
| --- | --- |
| Thu, Dec 05, 2019 | 09:00 am - 07:00 pm |
| Fri, Dec 06, 2019 | 09:00 am - 07:00 pm |
Bidding Increments:
Range
Increment
$0.01
-
$75.00
$1.00
$75.01
-
$150.00
$5.00
$150.01
-
$250.00
$10.00
$250.01
-
$500.00
$25.00
$500.01
-
$1,000.00
$50.00
$1,000.01
-
$5,000.00
$75.00
$5,000.01
-
$50,000.00
$100.00
$50,000.01
-
$75,000.00
$250.00
$75,000.01
-
$100,000.00
$500.00
$100,000.01
-
$2,500,000.00
$1,000.00
Buyer's Premium
| Hammer Price Tier | Buyer's Premium | Cap |
| --- | --- | --- |
| $0.00 - $4,999.99 | 13.00% | |
| $5,000.00 - infinity | 10.00% | $1,000.00 |
This a auction is contracted and managed by: Resold Auction Services
Manager: Linda Robinson
Accepted forms of payments: Cash, certified check and all major credit cards.
There is a 13.00% BUYERS PREMIUM on this auction.
This auction is contracted and managed by Resold Auction Services of Lake Park, MN.
By placing a bid on this auction, you are agreeing to the auction specific terms listed below in addition to K-BID user terms.
Pick Up terms:
It is the responsibility of the winning bidder to arrange payment/ pick up/shipping requests of all winning invoices.
1. Please note the specific pick up days and times for each auction. (note: we try to accommodate as many schedules as possible by providing 10 hours on pick up days)
2. All items should be paid and picked up no later than the close of designated removal day. Please make arrangements for someone to pick up your items for you or have them shipped if you are not able to pick up yourself.
3. We provide shipping for most items at additional cost to the buyer. Please DO NOT PAY ON-LINE if you are shipping.
4. Any items paid or unpaid remaining at Resold Auction 10 days past the close of the auction are property of Resold Auction and will be treated accordingly.
5. Bidders are responsible for knowing and complying with auction terms. Failure to comply with removal terms may result in bidding privileges being disabled.
---
This auction is contracted and managed by an independent affiliate. By placing a bid on this auction, you are agreeing to the auction specific terms listed on this page in additions to the K-BID user terms and agreements.
K-BID Online, Inc. (K-BID) is responsible for maintaining the K-BID.com website. K-BID.com serves as the venue used by independent auction companies (Affiliates) to present their online auctions to bidders.
K-BID's role in the auctions listed on K-BID.com is limited to providing the venue for affiliate auctions. Affiliates are not employees, agents, representatives or partners of K-BID Online, Inc. K-BID's knowledge about individual auctions and individual auction transactions is limited to the information appearing on the website.
By placing a bid on K-BID.com, bidders are verifying they are at least 18 years old and acknowledging they understand and will comply with both the K-BID.com website terms and the auction specific terms. Bidders MUST NOT share their password or account information with anyone. Bidders are responsible for bids placed on their account.
Inspection dates/times are available for every auction. Bidders are strongly encouraged to inspect prior to placing bids. Removal day is not inspection day. When an auction ends, and the winning bidder invoice appears on the bidder's dashboard, the bidder is obligated to honor their bid(s).
Every auction item is sold "as is, where is" with no guarantees or warranties. You are responsible for inspecting items prior to purchase.
Bidders are responsible for knowing and complying with auction terms. Failure to comply with removal terms may result in bidding privileges being disabled. Once a bid is placed it cannot be retracted.
Sellers and their agents are prohibited from bidding on their own assets.
Items with a reserve will not be sold unless the reserve price has been met.
At the close of the auction, active items will remain open until no bids have been received for three minutes.
Applicable sales tax will be collected by the affiliate managing the auction.
In the event that bidding rights are terminated due to no-show invoices, bidders MAY be reinstated at the discretion of K-BID only after a penalty fee of 20% of the unpaid invoice(s) and a reinstatement fee of $25.00 has been paid to K-BID and a scanned copy of your driver's license emailed to us. INVOICED ITEMS WILL NOT BE AWARDED. The payment is punitive and meant to deter no-shows. Duplicate bidder accounts will be deactivated when they are determined to exist. If possible and at our discretion, K-BID reserves the right to delete any bid we believe has been placed by a suspect bidder. Any registration that shows up on our fraud detection system may be placed on hold and bids removed until the user is verified. K-BID Online, Inc reserves the right to disallow anybody from bidding on its website. Cases of obvious bidding with no intent to redeem will be referred to appropriate legal authorities.
Affiliates may lower a lot reserve at any time before or after an auction closes. If the reserve is lowered while the auction is in progress, the applicable reserve message will appear below the Next Required Bid information (Reserve Not Met or Reserve Has Been Met); the asset will sell to the high bidder if the lowered reserve amount is met. If the reserve is lowered after the auction closes, the highest bidder at auction close will receive a winning bidder invoice.
Once an auction begins its closing process, outbid notifications will not be sent.
Once a bid is placed it cannot be retracted.
2028 2nd Street
Lake Park
MN, 56554

218-585-8600

46.8863562000

,

-96.0951591000



We will be happy to ship your auction items for an additional $5.00 handling fee per invoice, plus the cost of shipping.
In the event of Over-sized items, the handling fee is $10.00 per invoice plus the cost of shipping.
Our preferred method of shipping is through Spee-Dee, otherwise we utilize the most economic service alternative available for your area.
On-line payments SHOULD NOT BE MADE if you are shipping. Call 218-585-8600 to arrange shipping and payment on the pickup days only. Most items will be shipped by Friday.