Collector Car Auction - ~~1969 Roadrunner~~, ~~1974 Nova~~, ~~1970 VW Bug~~, ~~94 Dodge Ram Pickup Shorty~~, ~~91 Dodge B350 Extended Van~~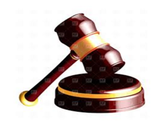 Resold Auction Services
Auction Location: 2028 2nd Street, Lake Park, MN 56554 / Phone: 218-585-8600

Vehicles & Marine
Collector Car Auction - ~~1969 Roadrunner~~, ~~1974 Nova~~, ~~1970 VW Bug~~, ~~94 Dodge Ram Pickup Shorty~~, ~~91 Dodge B350 Extended Van~~
69 PLYMOUTH ROADRUNNER is an exceptional restoration. Nut and Bolt restoration. This is one of the finest "beep beeps" you will find around. 3 parts cars were used in this restoration. Every detail is just right. There have been some added features that only enhance the car - mainly in the engine and performance parts. This will take FIRST in many car shows. Slightly brighter Boeing blue than the original MOPAR paint.
74 CHEVROLET NOVA is a great Yenko Tribute car including the 454 engine. Nut and bolt restoration. High performance describes this to a T. The interior is fabulous as well as the paint and decals. 2 sets of wheels. Hard to find this type of powerhouse for this reserve. Drive it anywhere - road ready! A real crowd pleaser!
70 VOLKSWAGON BEETLE is mostly original. This is the classic look with the flat glass and a bright blue exterior. This was a daily driver for the couple and attended a few car shows. This has the fun to drive 4 speed. Bugs are loved universally. Now you can own one at a decent price.Your own "herbie" in blue. Linda will criqut your own "53"
94 DODGE RAM 4X4 SHORT BOX STANDARD CAB. These are the desirable "shorties" for that square tough look. This one has the simple options with no electrical to go wrong. A lot to work with here as you add some bigger tires and fender flares. Fire engine red is tough to beat. This can be trusted on a cross country trip.
91 DODGE RAM B 350 EXTENDED VAN. Don't let the year fool you -- this is one clean interior. Freshened up with some neat factory options. Haul the whole crew or all the cargo. Easy conversion to your style. one ton capabilities.
Pickup will be at a mutually agreeable time within one week. Call us after winning and we will gladly work out the details. Payment must be made within 72 hours of closing either online, over the phone (all credit cards including Am Ex.) or in person. Please, have any financing needed in place before the auction ends. We need a valid drivers license, insurance information to release the vehicle. All fees will be collected at the time of pickup. Mn residents must pay sales tax at pickup. Out of state must pay their state within 7 days.
Next auctions up include: 1. Antique Store Liquidation. 2. 2 Complete estates. 3. Mixed sellers. 4. Beauty Salon liquidation. 5. Barn of Antiques
| | |
| --- | --- |
| Showing 1 to 5 of 5 items | |
---
We are cleverly located in Lake Park, MN 30 minutes east of Fargo, ND and 12 miles west of Detroit Lakes MN on US HWY 10. Go north at THE stop light at Casey's for one half mile to downtown. We are located in the second block on the west side of the street. The order of buildings is Jeff's Foods, Historical Society, City Center, Lake Park Cafe, US, - RESOLD AUCTIONS, then US on the corner, across from the Post Office. Our Main Street is 2nd Street - the one you turned on to.
Auction Closing:
| | |
| --- | --- |
| Mon, Oct 14, 2019 | 06:25 pm |
Bidding Increments:
Range
Increment
$0.01
-
$75.00
$1.00
$75.01
-
$150.00
$5.00
$150.01
-
$250.00
$10.00
$250.01
-
$500.00
$25.00
$500.01
-
$1,000.00
$50.00
$1,000.01
-
$5,000.00
$75.00
$5,000.01
-
$50,000.00
$100.00
$50,000.01
-
$75,000.00
$250.00
$75,000.01
-
$100,000.00
$500.00
$100,000.01
-
$2,500,000.00
$1,000.00
Buyer's Premium
| Hammer Price Tier | Buyer's Premium | Cap |
| --- | --- | --- |
| $0.00 - $4,999.99 | 13.00% | |
| $5,000.00 - infinity | 10.00% | $1,000.00 |
This a auction is contracted and managed by: Resold Auction Services
Manager: Linda Robinson
Accepted forms of payments: Cash, certified check and all major credit cards.
There is a 13.00% BUYERS PREMIUM on this auction.
This auction is contracted and managed by Resold Auction Services of Lake Park, MN.
By placing a bid on this auction, you are agreeing to the auction specific terms listed below in addition to K-BID user terms.
Pick Up terms:
It is the responsibility of the winning bidder to arrange payment/ pick up/shipping requests of all winning invoices.
1. Please note the specific pick up days and times for each auction. (note: we try to accommodate as many schedules as possible by providing 10 hours on pick up days)
2. All items should be paid and picked up no later than the close of designated removal day. Please make arrangements for someone to pick up your items for you or have them shipped if you are not able to pick up yourself.
3. We provide shipping for most items at additional cost to the buyer. Please DO NOT PAY ON-LINE if you are shipping.
4. Any items paid or unpaid remaining at Resold Auction 10 days past the close of the auction are property of Resold Auction and will be treated accordingly.
5. Bidders are responsible for knowing and complying with auction terms. Failure to comply with removal terms may result in bidding privileges being disabled.
---
This auction is contracted and managed by an independent affiliate. By placing a bid on this auction, you are agreeing to the auction specific terms listed on this page in additions to the K-BID user terms and agreements.
K-BID Online, Inc. (K-BID) is responsible for maintaining the K-BID.com website. K-BID.com serves as the venue used by independent auction companies (Affiliates) to present their online auctions to bidders.
K-BID's role in the auctions listed on K-BID.com is limited to providing the venue for affiliate auctions. Affiliates are not employees, agents, representatives or partners of K-BID Online, Inc. K-BID's knowledge about individual auctions and individual auction transactions is limited to the information appearing on the website.
By placing a bid on K-BID.com, bidders are verifying they are at least 18 years old and acknowledging they understand and will comply with both the K-BID.com website terms and the auction specific terms. Bidders MUST NOT share their password or account information with anyone. Bidders are responsible for bids placed on their account.
Inspection dates/times are available for every auction. Bidders are strongly encouraged to inspect prior to placing bids. Removal day is not inspection day. When an auction ends, and the winning bidder invoice appears on the bidder's dashboard, the bidder is obligated to honor their bid(s).
Every auction item is sold "as is, where is" with no guarantees or warranties. You are responsible for inspecting items prior to purchase.
Bidders are responsible for knowing and complying with auction terms. Failure to comply with removal terms may result in bidding privileges being disabled. Once a bid is placed it cannot be retracted.
Sellers and their agents are prohibited from bidding on their own assets.
Items with a reserve will not be sold unless the reserve price has been met.
At the close of the auction, active items will remain open until no bids have been received for three minutes.
Applicable sales tax will be collected by the affiliate managing the auction.
In the event that bidding rights are terminated due to no-show invoices, bidders MAY be reinstated at the discretion of K-BID only after a penalty fee of 20% of the unpaid invoice(s) and a reinstatement fee of $25.00 has been paid to K-BID and a scanned copy of your driver's license emailed to us. INVOICED ITEMS WILL NOT BE AWARDED. The payment is punitive and meant to deter no-shows. Duplicate bidder accounts will be deactivated when they are determined to exist. If possible and at our discretion, K-BID reserves the right to delete any bid we believe has been placed by a suspect bidder. Any registration that shows up on our fraud detection system may be placed on hold and bids removed until the user is verified. K-BID Online, Inc reserves the right to disallow anybody from bidding on its website. Cases of obvious bidding with no intent to redeem will be referred to appropriate legal authorities.
Affiliates may lower a lot reserve at any time before or after an auction closes. If the reserve is lowered while the auction is in progress, the applicable reserve message will appear below the Next Required Bid information (Reserve Not Met or Reserve Has Been Met); the asset will sell to the high bidder if the lowered reserve amount is met. If the reserve is lowered after the auction closes, the highest bidder at auction close will receive a winning bidder invoice.
Once an auction begins its closing process, outbid notifications will not be sent.
Once a bid is placed it cannot be retracted.
2028 2nd Street
Lake Park
MN, 56554

218-585-8600

46.8863562000

,

-96.0951591000



No shipping on these vehicles.